CONTACT US
OVERSEAS Contact£ºHanan Assayag
US Add£ºOrkan18.LLC.9284 talway cir Boynton
¡¡¡¡¡¡¡¡¡¡beach.fL33472
Tel£º+001-8556752618
Mobile£º(001)5613126473
CHINA Contact£ºJack Du
Cel£º+86-158-1188-2441
Phone: +86-755-25423447
Fax: +86-755-25417648
Email: jackdu999@yahoo.com
semi automatic sealing machine
plastic tubes sealing machine ultrasonic sealer equipment super wave seal wieding cutter machinery for cosmetic food pharma field
Videos of ultrasonic tubes sealing machine model YX-125
The Ultrasonic soft tube sealing with/out cutting machine is specially designed and developed by our factory for the plastic sealing and welding.The ultrasonic sealing&cutting machine,welding quickly,high-strengthed as well as elegant outline, processes without adding any solution or adhesive or any other suppliments.
Parameters of ultrasonic tube sealing machine YX-125: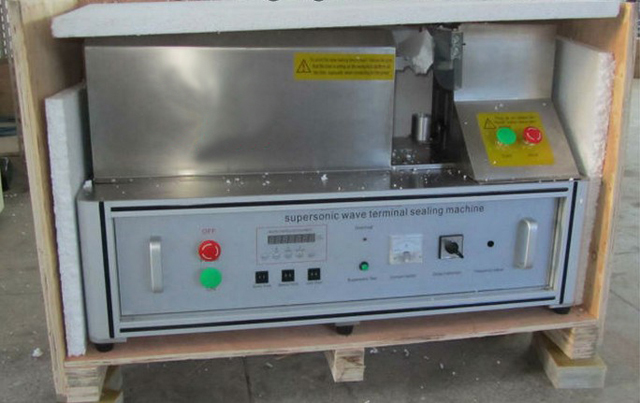 Model YX-125
voltage: 220-240V 50/60 Hz
Power 1250W
Frequency 20KHz
Seal tube dia 5-80mm(can customed)
Tube height 0-300mm(can be customed)
Machine size 1100*470*550mm
Weight 75kg
Basic transaction terms on ultrasonic tube sealing machine:
1.Min order quantity:1 set
2. Payment terms :100%TT
3.Delivery time:7 days after confirming the order
4.Packaging :In export carton covered with damp proof film
5.One year quality guarantee,lifelong maintenance.
After sales service: After sales service shall be done by the buyer.
PENGLAI machine will provide all kinds of technical support to the buyer by telephone, fax or e-mail free of charge.
But any service cost to buyer's country is not included.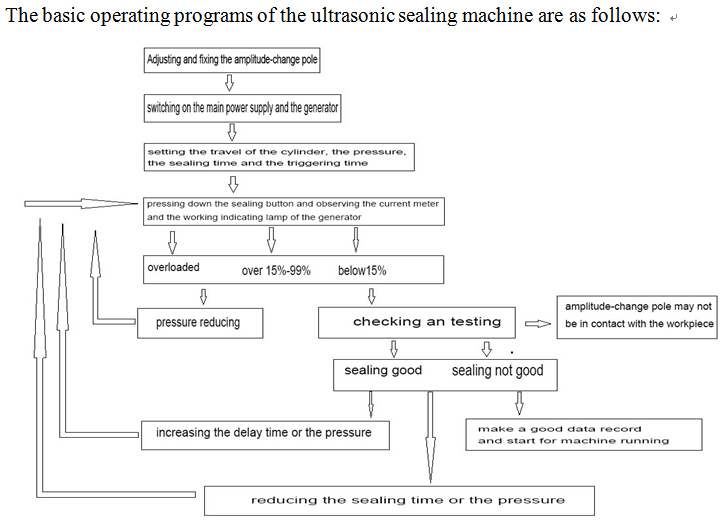 Guarantee: one year. The supplier can replace only the elements that are imperfect for material or handwork.

Replacement is free and ex factory. All imperfect elements have to be delivered within 12 months (carriage paid).

Guarantee excludes every worn or torn parts. Replacement handwork is excluded and it will be done by the buyer.

The supplier is not responsible for any rewards for, damages or last earnings met by buyer.

Guarantee is not valid if the machine is used the wrong way or it is not serviced as shown in our technical handbook.

Our Factory since 1992 has been manufacturing the cosmetic&food making and packaging machinery.In these field we have the experience rich enough to solve the questions encountered by our customers from both home and abroad.For more information about various high quality machinery like pharmaceutical paste tubes cream tube sealing machine ultrasonic sealer equipment welding machinery ,please email via jackdu999@yahoo.com or browse our website http://penglaichina.com.
Follow us on twitter:http://www.twitter.com/jackdu007
Like us on facebook:http://www.facebook.com/jackdu999
Skype us by :turnanewleaf
Call us via:0086-15811882441
0086-15811882441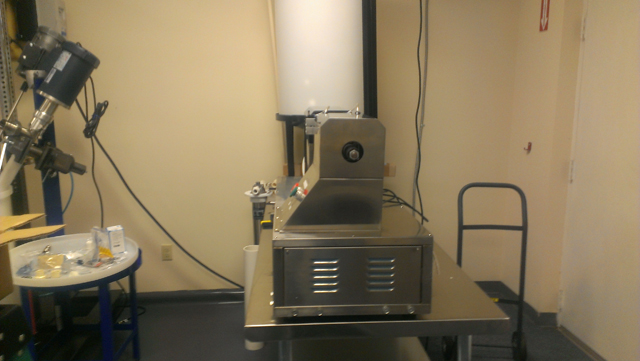 PENGLAI INDUSTRIAL CORPORATION LIMITED