CONTACT US
OVERSEAS Contact£ºHanan Assayag
US Add£ºOrkan18.LLC.9284 talway cir Boynton
¡¡¡¡¡¡¡¡¡¡beach.fL33472
Tel£º+001-8556752618
Mobile£º(001)5613126473
CHINA Contact£ºJack Du
Cel£º+86-158-1188-2441
Phone: +86-755-25423447
Fax: +86-755-25417648
Email: jackdu999@yahoo.com
tubes sealing machine
ultrasonic tubes sealing machine semi automatic plastic tube hose sealer equipment ultrasound technology wielding
Video of ultrasonic plastic tubes sealing machine semi automatic
As below there listed the basic information for model YX-006 Ultrasound tubes sealing machines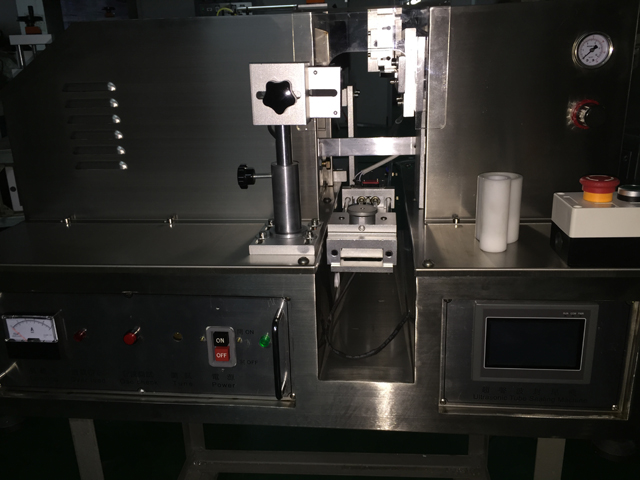 This machine was used high-quality imported and domestic parts, Designed and made by professional engineers
and technicians with advanced technology. This machine has simple operation, low failure rate, etc.
Pls read this manual carefully before using this machine. Any question, please contact our company, we will
SHENZHEN HENGXING PACKAGING MACHINE CO., LTD
www.penglaichina.com Page 2 of 4
provide technical support and guidance immediately.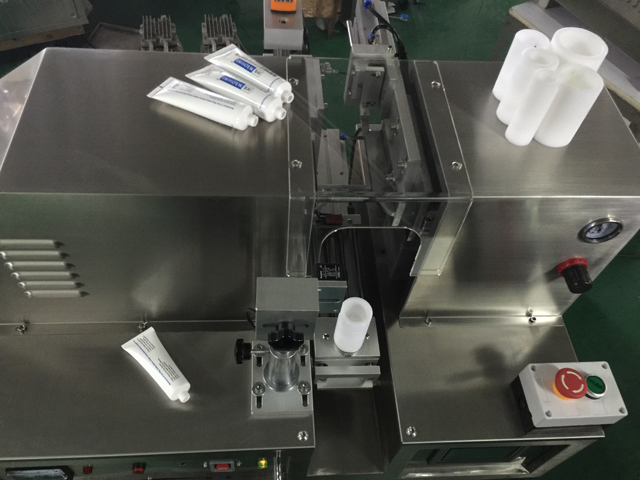 Our company has the right to modify the equipment appearance and technical parameters, and without special
noticefication. The datas and pictures will be different with real machine.
¢ñ Machine function and application
1. Use ultrasonic to weld plastic soft tube tail. Do not need any adhesive or filler or solvent when welding,
do not consume large amounts of heat, and easy to operate, high welding speed, high efficiency.
2. This machine is widely used in toothpaste, cosmetic, medical product, food and industrial tubes etc.
¢ò Main parameters of model YX-006 ultrasound tubes sealing machinery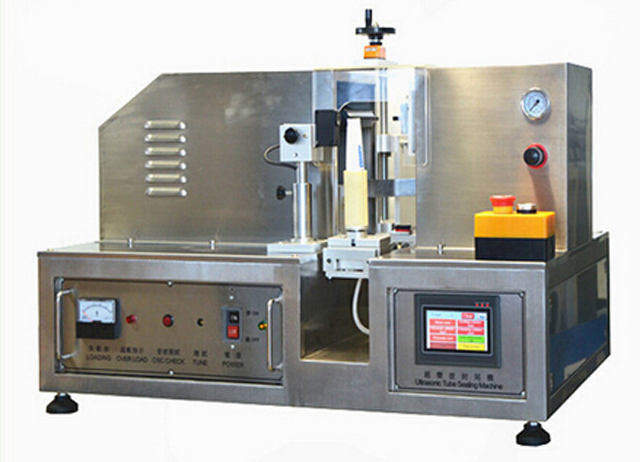 Model YX-006
Power supply AC220V/50Hz
Power 1500W
Frequency 20Khz
Tube length 50-250mm
Tube diameter 10-50 mm
Net weight 98KGS
Machine size 850×600×650mm
¢ó Machine layout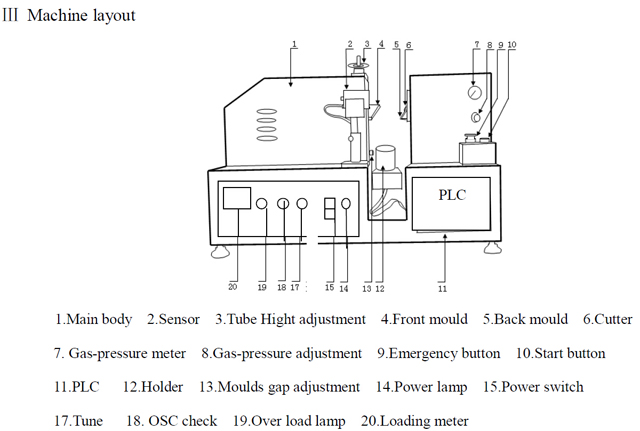 (Remark: Pls checking the Front mould Screw if with strong lock, as Afraid when the transportation and screw is loose)
¢ôPLC controlling system for ultrasonic tubes sealing machinery model YX-006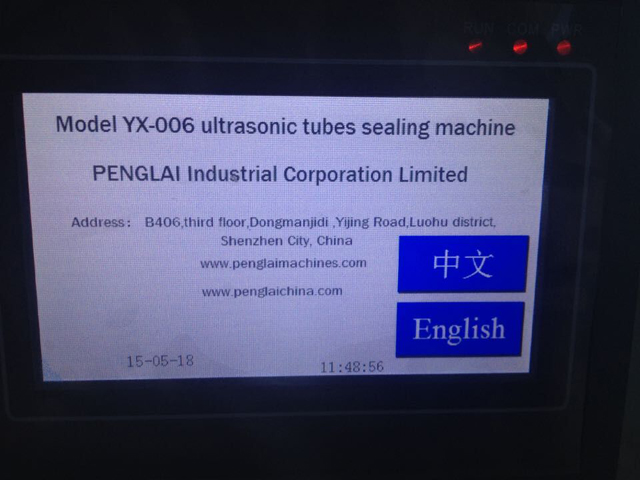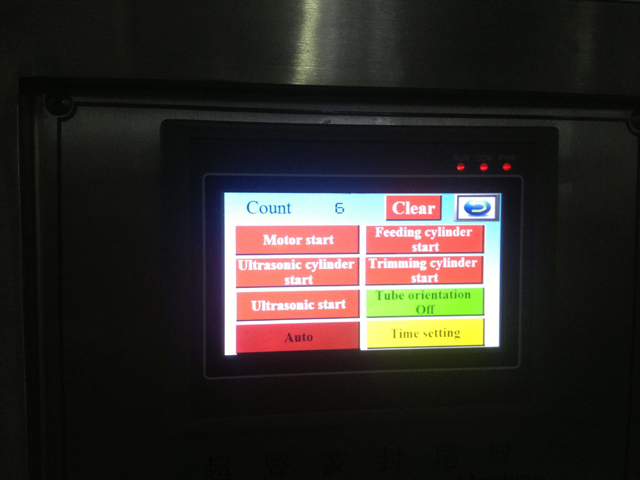 1. Press to English to next page , and press Auto to manual
On the manual
Motor start : this is for control the Tube holder running
Feeding cylinder start: this is for control the Tube holder feeding
Ultrasonic cylinder start: this is for control the up mould and down mould working.
Trimming cylinder start: this is for control the cutter
Ultrasonic start: This is for control the frequency, this is same as the "18. OSC check"
Tube Orientation on : this is for control the Sense off/on
Time setting: This is for Adjusting the Delay time/ Welding time/Holding time
Delay time : 0.80
Welding time: Tube Dia 20,the time will about: 0.20,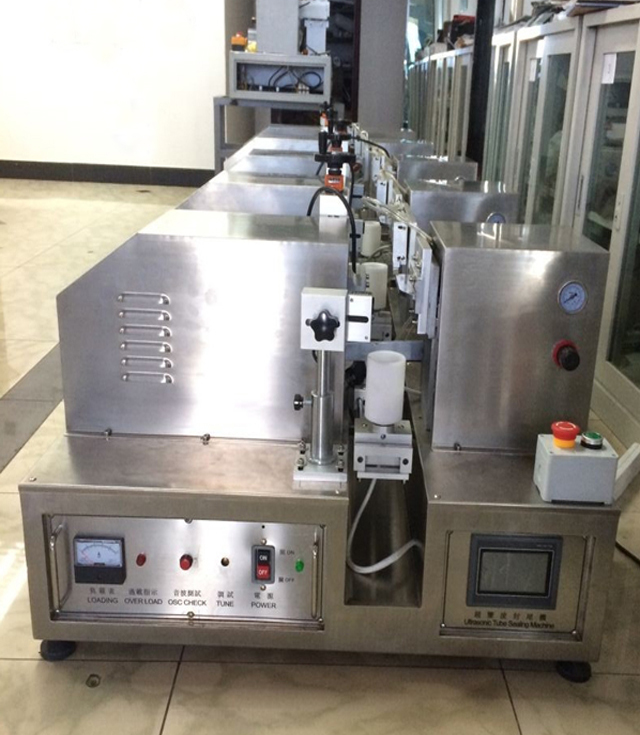 Tube dia 30,the time will about 0.40
Tube dia 40, the time will about 0.50
Tube dia 50, the time will about 0.7
Holding time: 0.35
¢õ Operation process
1. Connect power and compressed air correctly (suggest 0.5MPa).
2. Press the Power switch
3. Press 'OSC check' button and set 'Tune button' at the same time, Pls using the screw on the Tune button,
you can turn to Left or Right, while find the minimum of 'Signal light' (it will about low than 1A)
fixed 'Frequency adjustment'. (do not press 'OSC check' continuously, press it intermittently)
4. Put tube on the holder.
5. Press 'Ultrasonic cylinder start', front mould and back mould will be closed. set 'Moulds gap
adjustment', let two moulds just touch and no gap. Press 'Cutter controller' and confirm the cutter will
work smoothly.(need to put the plastic tube on the tube holder when you adjusting)
6. Set front mould and back mould and cutter at original position.
7. Put tube on the 'Holder' and press 'Feeding cylinder start', the tube will run between two moulds.
Adjust the height of holder if necessary. (suggest tube is higher than back mould 2 to 3 mm)
8. Make tube back to original position.
9. Set to auto status, turn on sensor if tube has color code otherwise turn off it.
10. Press 'Auto' the machine will work automatically.
Remark: Pls also read the machine install video for reference !!!!
¢ö Failure and remedy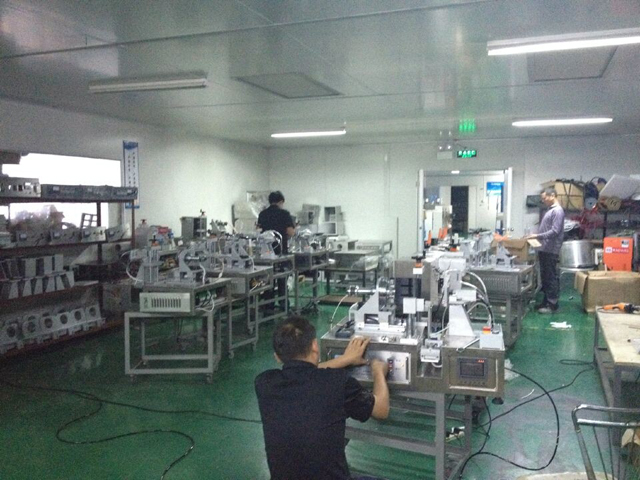 Failure

Cause
Remedy

Machine doesn't work

or work abnormal

No power or compressed air
Connect power and compressed air
Low compressed air pressure
Enhance air pressure
Plastic overflow or not good after welding
Two moulds too closed or too parted
Adjust the gap between two moulds
rough edge aftercutting
Cutter blunt
Sharpen cutter or replace sharp one
Cutter has large gap between
back mould
Make cutter touch back mould
model YX-006 high technology tubes wielding cutting sealing machine semi automatic
®PENGLAI INDUSTRIAL CORPORATION LIMITED