CONTACT US
OVERSEAS Contact£ºHanan Assayag
US Add£ºOrkan18.LLC.9284 talway cir Boynton
¡¡¡¡¡¡¡¡¡¡beach.fL33472
Tel£º+001-8556752618
Mobile£º(001)5613126473
CHINA Contact£ºJack Du
Cel£º+86-158-1188-2441
Phone: +86-755-25423447
Fax: +86-755-25417648
Email: jackdu999@yahoo.com
tubes sealing machine
inline tubes plastic laminated hose sealing machine ultrasonic sealer equipment straight line
nline straight tubes sealing machine semi automatic ultrasound sealer equipment
model YX-007 inline sealing machine for plastic tubes in ultrasound technology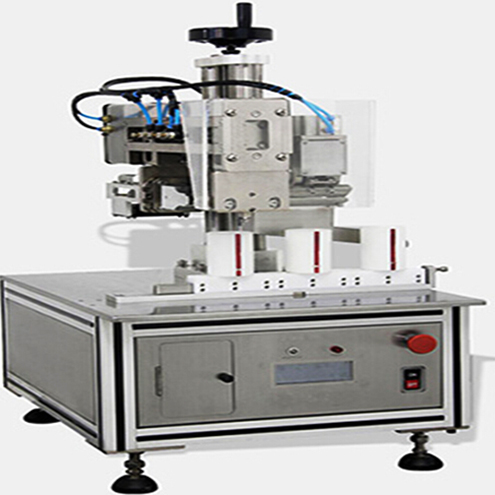 Features of inline tubes sealing machine semi automatic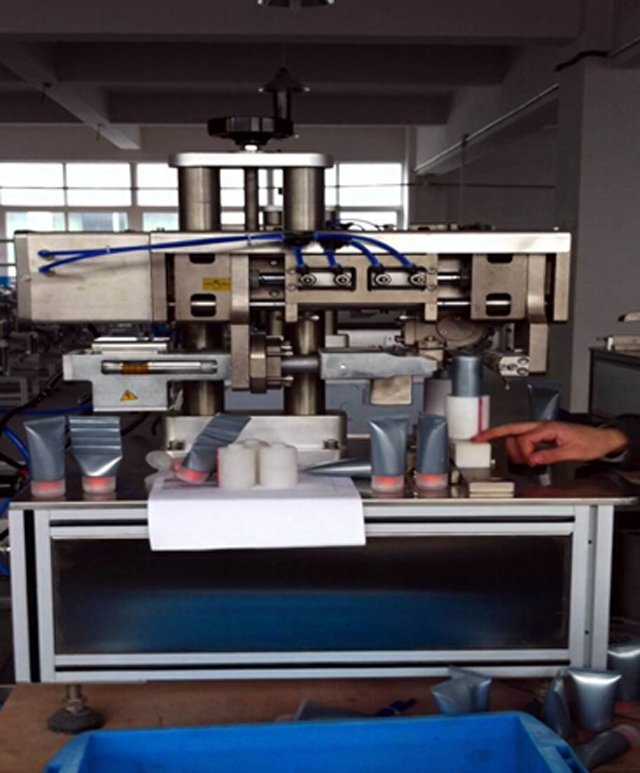 • Seal All plastic and laminate tubes, ANY shape or size
• Production speeds of up to 15 tubes per minute
• Date / Lot Coding of all tubes already built-in
• Seals through product contamination
• Very low reject rate, less than 1%
• Ultrasonic sealing eliminates 'flash' and 'ears' versus hot-air sealing methods
• Rotary cutting knife to cleanly cut even the thickest tube materials
• Change-over time of less than 5 minutes
• Virtually NO CHANGE PARTS
• Line operators can setup and run machine, no mechanics required
• Training new operators is literally a 10-minute procedure, extremely simple
• Small footprint, table-top design
• Perfect for small production runs and lab use
• No warm-up time needed, plug in and it's ready to seal tubes right away
• No water requirement
• Single phase, 110v power (no 3-phase power required)
• Needs only a very small air compressor for air requirements
Specifications of model YX-007 inline plastic/laminated/alum tubes sealing machine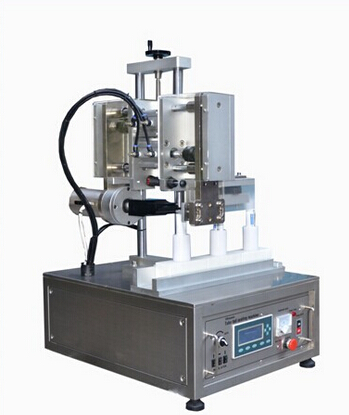 Model YX-007
Dimensions: 35.5" high, 20" wide, 25.5" long
Weight: 175lbs (79 kg)
Tube Length: 1" - 10"
Tube Diameter: 10mm - 57mm
Electrical: 110v, single-phase, 60 Hz
Air Requirements: 0.7 - 0.8 Mpa
Power: 1.6 KW
Workshop for tubes sealing machine assembly&testing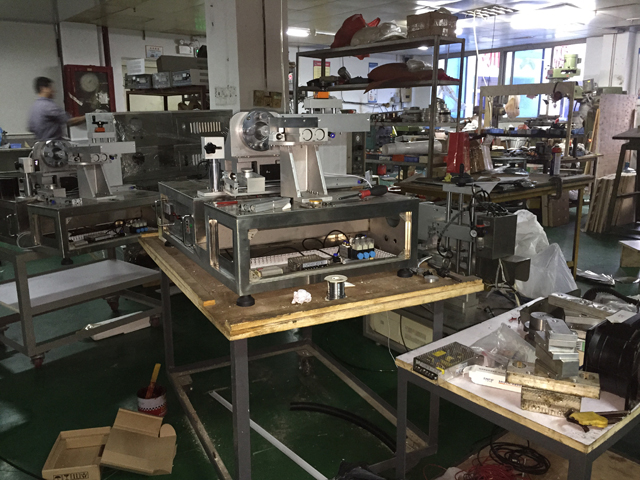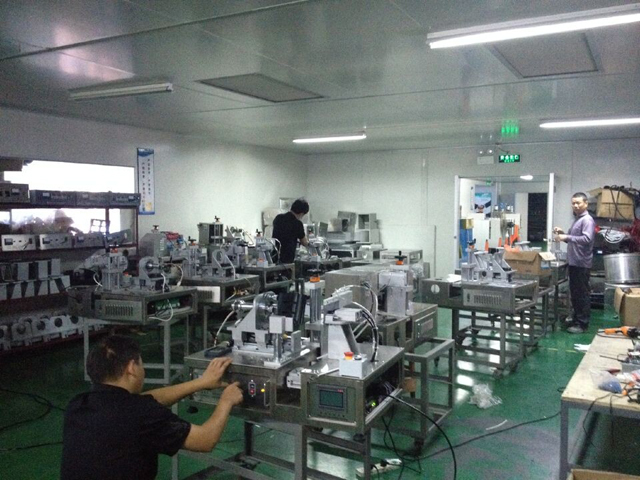 Tubes holders for different sizes of tubes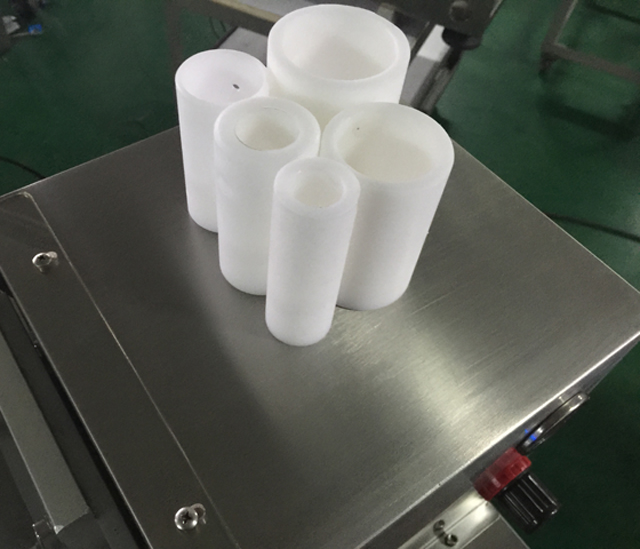 Tubes samples from sealing machine ultrasound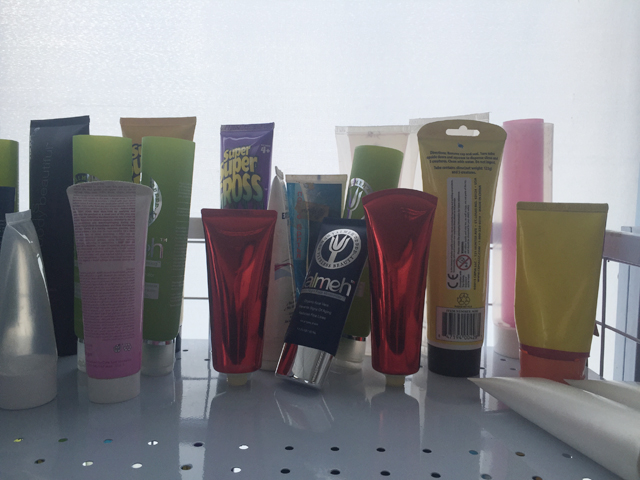 Wooden case packing for ultrasonic tubes sealing machine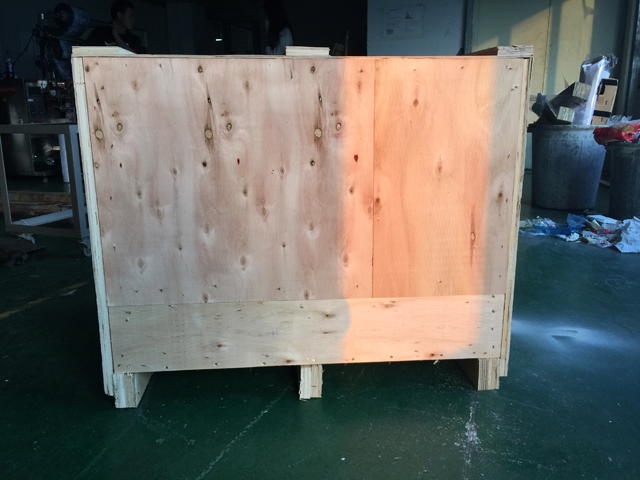 After sales service: After sales service shall be done by the buyer.

PENGLAI machine will provide all kinds of technical support to the buyer
by telephone, fax or e-mail free of charge.
But any service cost to buyer's country is not included.
Guarantee: one year. The supplier can replace only the elements
that are imperfect for material or handwork.
Replacement is free and ex factory. All imperfect elements have
to be delivered within 12 months (carriage paid).
Guarantee excludes every worn or torn parts. Replacement handwork is
excluded and it will be done by the buyer.
The supplier is not responsible for any rewards for, damages
or last earnings met by buyer.
Guarantee is not valid if the machine is used the wrong way or
it is not serviced as shown in our technical handbook.