CONTACT US
OVERSEAS Contact:Hanan Assayag
US Add:Orkan18.LLC.9284 talway cir Boynton
     beach.fL33472
Tel:+001-8556752618
Mobile:(001)5613126473
CHINA Contact:Jack Du
Cel:+86-158-1188-2441
Phone: +86-755-25423447
Fax: +86-755-25417648
Email: jackdu999@yahoo.com
Fully automatic sealing machines
Fully automatic tube filling sealing machine Aluminum Plastic composite tubes high speed heat seal

Model YX-FS60 series Automatic tube filling and sealing machine has 3 speeds:30-40pcs/m,60-70pcs/m,120pcs/m
►2.Features of filling and sealing machine
►3.Demo on how model YX-FS60 filling sealing machine runs
►4.Parameters of filling and sealing tubes machine
►5. Drawing of tube filling machine automatic
►6. Details of tubes filling and sealing equipment
►7. Configuration of tubes filler sealer
►8. Auxiliary equipments for filling machine
►10. After-sales service for tubes filler sealer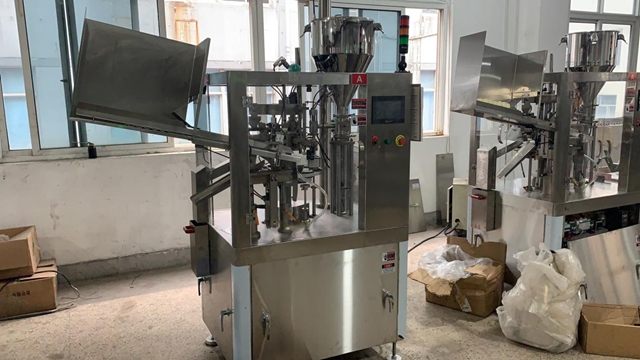 Tube Filling and Sealing Machine
Automatic hose sealing machine is widely used in toothpaste, cosmetics, medicine, and food industries.
The equipment has a high degree of automation, automatic loading, automatic color matching, automatic sealing, batch numbering, and automatic discharging. Using the internal heating method, the Swiss "LEISTER" hot air heater is used to blow hot air from the inner wall of the hose, thereby melting the plastic, and then marking and batch number. The indexing adopts a precision cam indexing mechanism, and the positioning is accurate and stable. The main motor adopts frequency conversion speed regulation, users can adjust the running speed by themselves.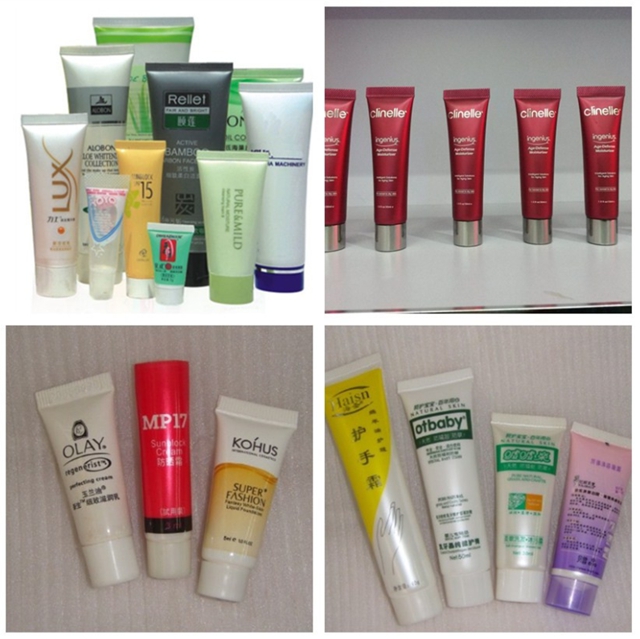 Packaging materials and filling materials Scope:
1) plastic tube, plastic composite tube, aluminum-plastic composite tube.
2) ointments, creams, gels and viscosity fluids.
working process of automatic tubes filling and sealing machine:
Tube (container) → Automatic tube → Identification positioning → Hose cleaning (option) → Filling → Tail hot melt → Pressing and sealing, typing → Hose positioning → Cutting → Finished product discharge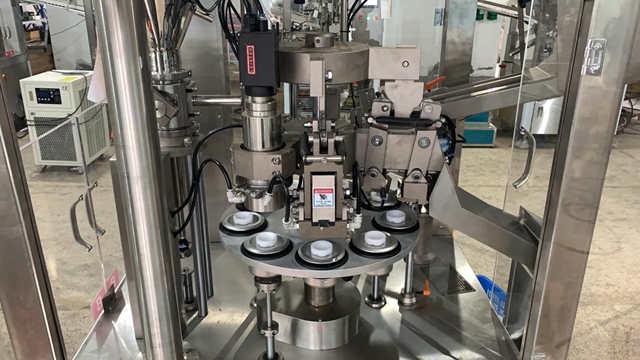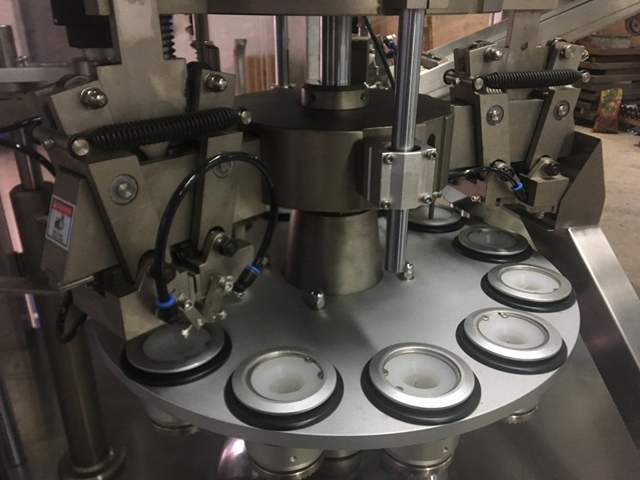 ◆ The mechanical transmission part is enclosed below the platform, safe and reliable, no pollution;
◆ The filling and sealing part is installed above the platform, and the semi-closed static-free outer frame visible cover is easy to observe, easy to operate, and easy to maintain;
◆ Stainless steel operation panel surface, organic glass protective cover, and installed door protection function;
◆ The oblique hanging tube warehouse can accommodate more hoses,
◆ The upper tube device is equipped with a vacuum adsorption device. After the upper tube interacts with the pressure tube device, the hose is inserted into the upper tube station;
◆ The photoelectric alignment station uses high-precision probes, stepper motors, and other control hose patterns to be located in the correct position;
◆ Without tube and no filling, at the end of the injection, the air blowing device blows off the paste tail; anti-drawing, anti-drip filling
◆ The heating temperature of the tail sealing adopts (Leister hot air gun) internal heating of the tube tail, and the outside is equipped with a cooling and cooling device;
◆ Automatically imprint the production batch number or date at the position required by the process while sealing the tail;
◆ The waste cutting manipulator cuts the waste edge of the hose tail, right-angle, R-angle or arc, and other special-shaped seals;
◆ Internal barrel mixing design for the next big power mixing device, safe, reliable, the scope of application. Barrel insulation system with a controllable water temperature device and a flux-free sandwich hopper to complete. (Option)
◆ Fault protection, overload shutdown, water pressure protection, air pressure protection.
Demo on how the tubes filling and sealing runs:
Automatic tube filling sealing machine for varicose veins Cold compress gel 23ml gel filler sealer test run video:
Cold compress gel tube filling weight accuracy testing:
Technical Parameters of YX-FS60 Automatic tube filling sealing machine high speed within heating:
Production capacity: 40 pcs
Filling capacity: 5-250ml
Hose diameter: 15-50mm
Hose length: 50-220mm
Filling error: ≤ ± 1%;
Motor power: main motor 1.1kw, heat sealing power: 3kw
Working air pressure: 0.60MPa
Air consumption: not less than 600L / min
Equipment weight: 750kg
Dimensions: 1700 * 1000 * 2000mm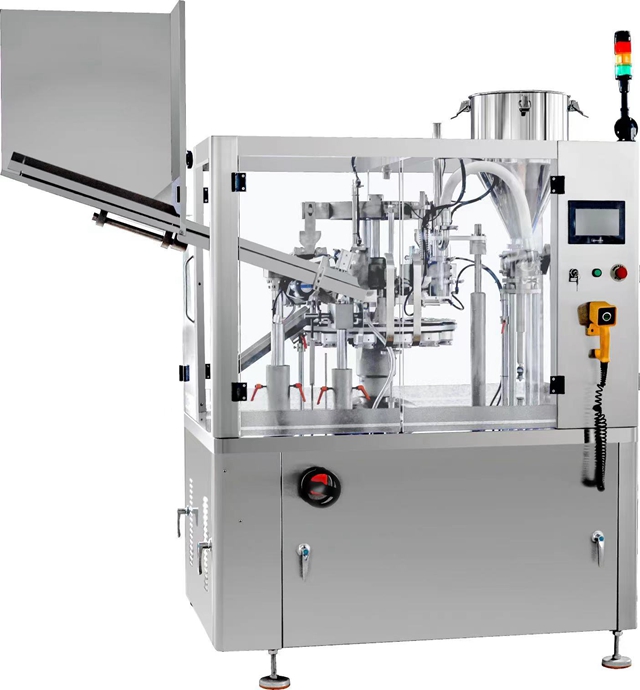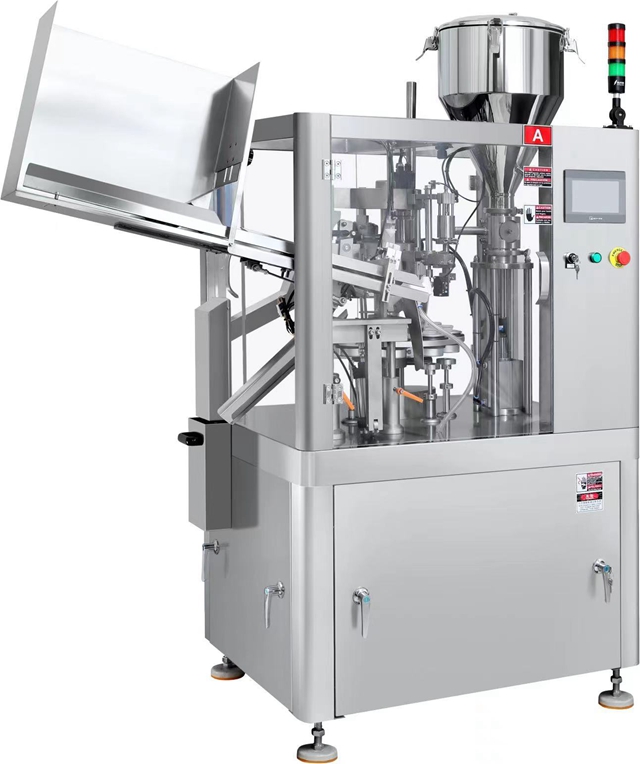 Drawing of YX-FS60 Automatic aluminum-plastic composite tube machine: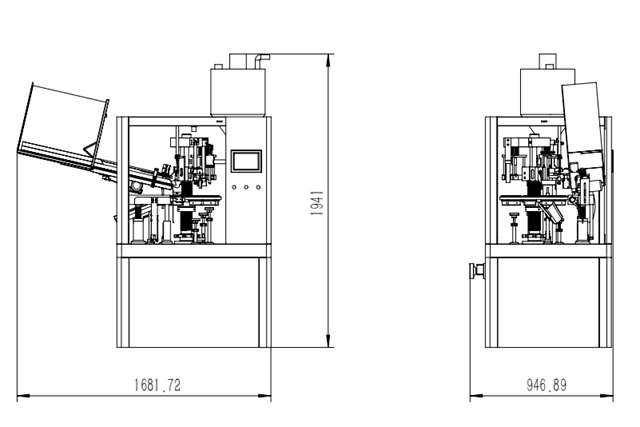 Technical Parameters of YX-FS60 Medium speed type
Production capacity: 60-70 / min
Filling volume: 2 -250ml
Hose diameter: 10-55 mm
Hose length: 50-220 mm
Filling accuracy: ≤ ± 0.5%
Sealing heating method: within the heating
Main motor power: 1.5KW
Heat sealing power: 3KW
Working pressure: 0.6MPa
Overall dimensions: 2270mm × 960mm × 2100mm
Weight: 1250kg
*Note: The above parameters are for reference only. The machine constantly upgrades parameters that may cause the actual discrepancies, please understand.
Detailed pictures of automatic tubes filling and sealing machine: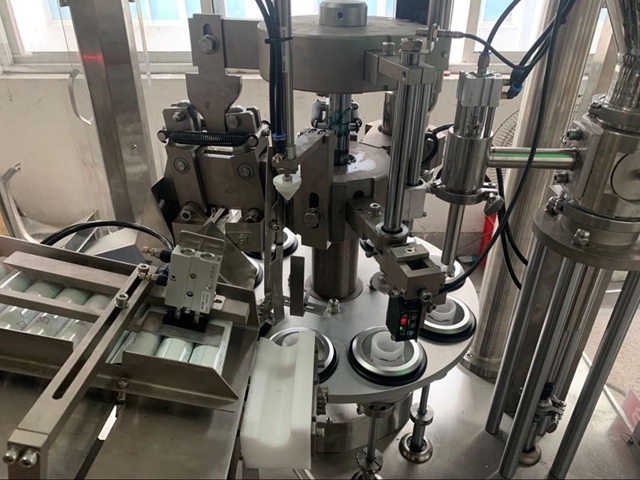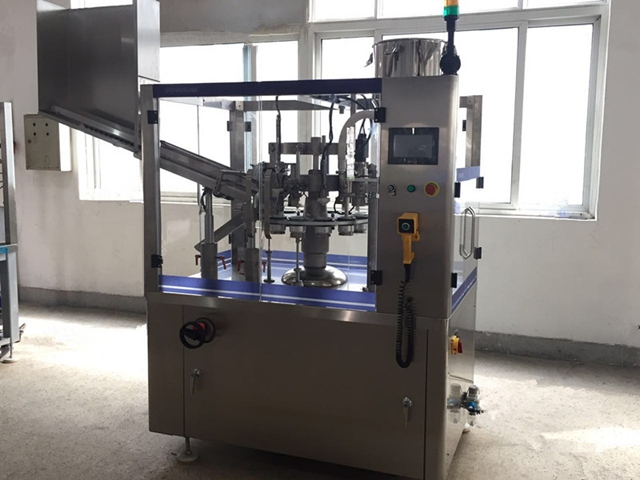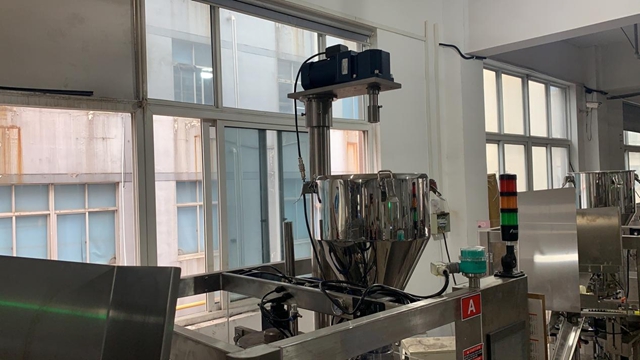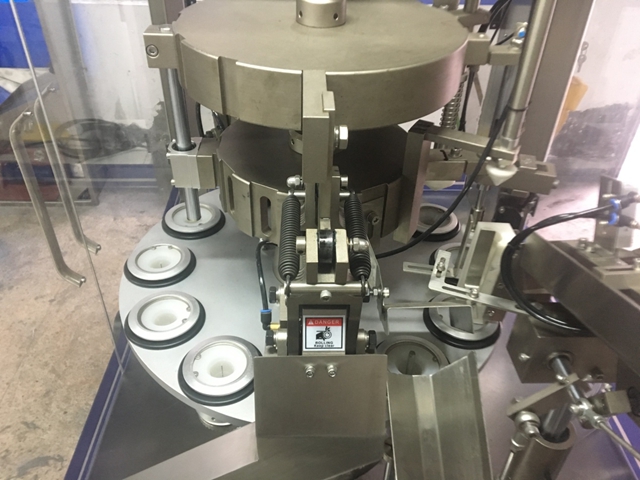 | | | |
| --- | --- | --- |
| Items | Brand | Origin |
| P LC | DELTA | TAIWAN |
| Frequency Changer | DELTA | TAIWAN |
| Touch Screen | EVIEW | TAIWAN |
| Encoder | Omron | JAPAN |
| Hot Air Generator | Leister | Switzerland |
| Thermometer MODE | DELTA | TAIWAN |
| Proximity switch | SICK | GERMANY |
| Color Code Sensor | PANASONIC | JAPAN |
| Air Pressure Control System | Omron | JAPAN |
| Change Speed Motor | WANNAN | CHINA |
| Main Pneumatic component | AIRTAC | TAIWAN |
| Air-break switch | CHNT | CHINA |
| Emergency Swift | Schneider | FRANCE |
| Power switch | Schneider | FRANCE |
| Power lock | Schneider | FRANCE |
| Power indicator | Schneider | FRANCE |
| Ac contactor | Schneider | FRANCE |
| Material Level Sensor | P+F | Germany |
| Material contact parts | 316L Stainless Steel | CHINA |
| Machine Structure | 304 Stainless steel | CHINA |
Auxiliary equipments of tube filling sealing machine:
CA-01 Water chiller:
Microcomputer PLC control system, automatically control of whole units with error correcting operation system.
Original "SCHNEIDER" electrical components, and stability and durability guaranteed.
Built-in titanium tube water tank evaporator, avoid solid and other metal impurities.
Various models designed for different laser equipments. Water temperature tolerance at ±1℃(even±0.1℃) by precise digital control system. With push button operation, work normally without professional personnel.
Easy installation and compatible with equipments in any height.
High efficiency heat exchanger in special design, and static spraying casing with compact size.
Technical parameters:
power of compressor :0.95KW
cooling capacity:2.85KW
Pump power:0.25KW
Refri gerant:R22
Power supply:1P-220V/50HZ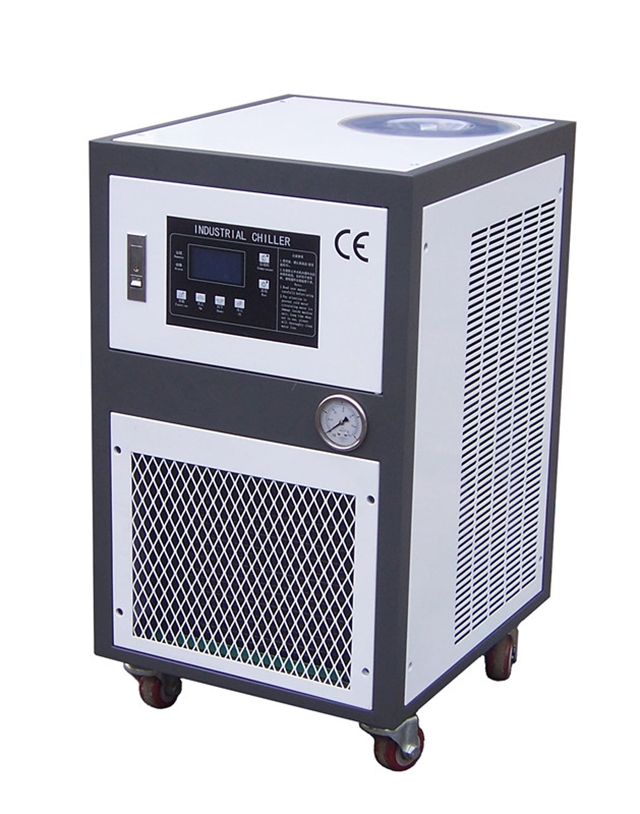 Optional devices:
1. Mold (cup holder and filling heads etc. )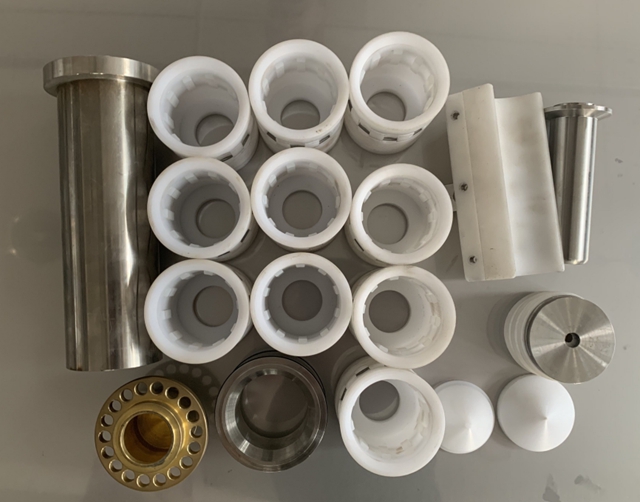 2. Level controller and plunger type pump into barrels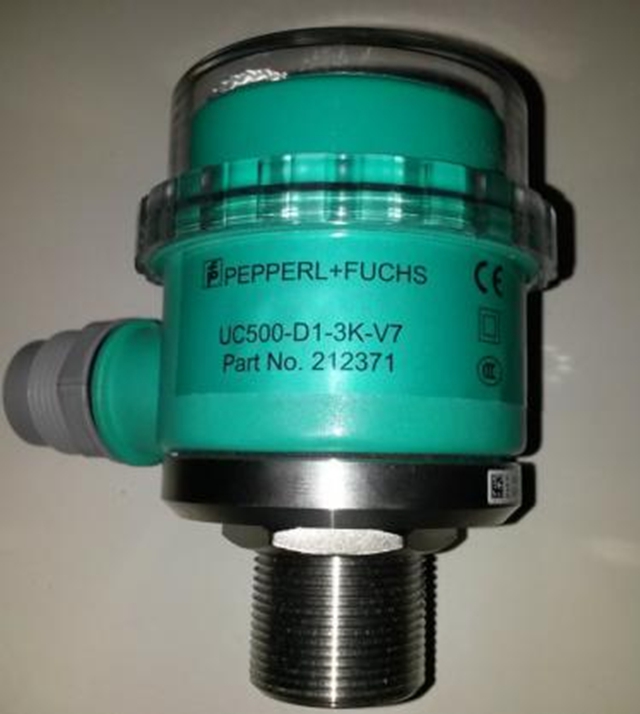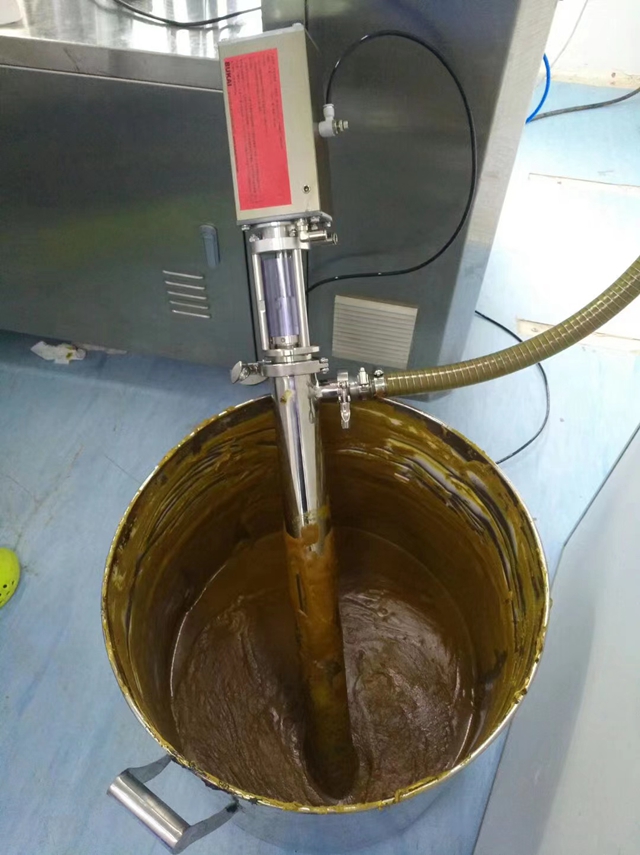 3. Water circulation heating box Mezzanine barrel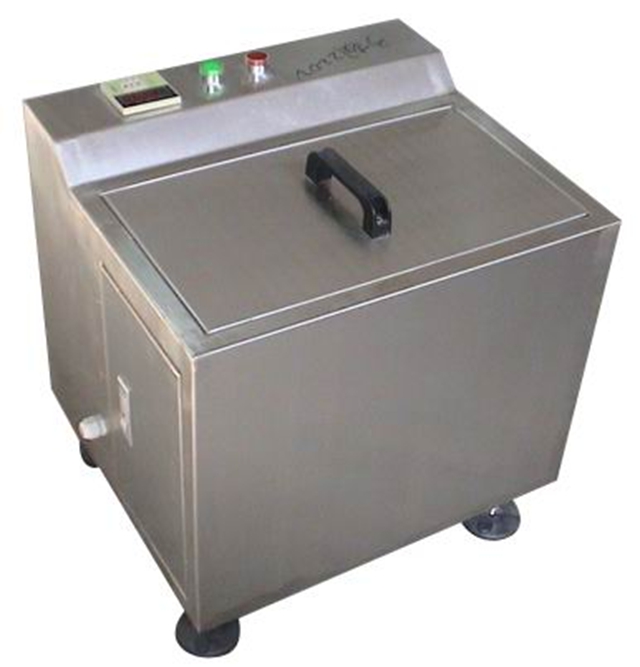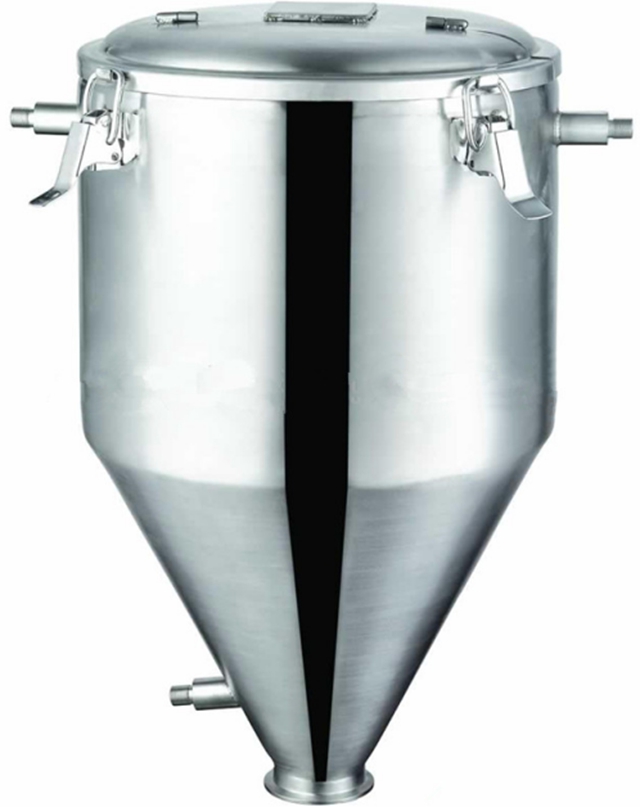 4. Stirring/mixing device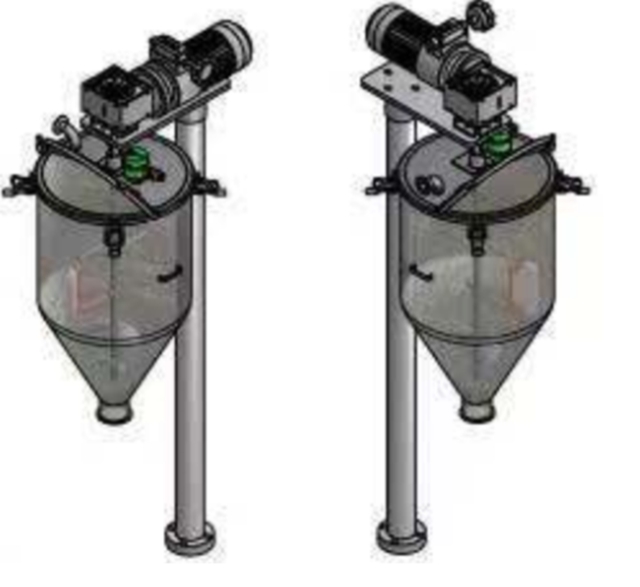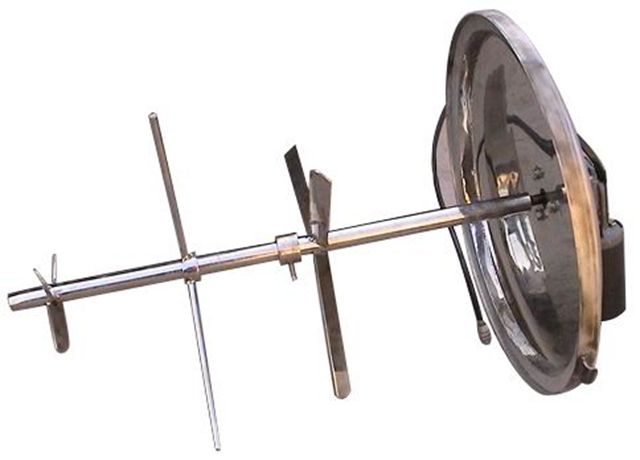 Machine touch screen startup interface: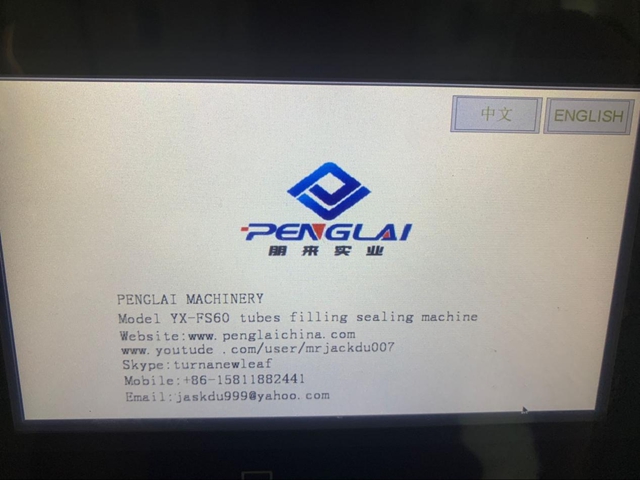 Automatic tube filler sealer equipment for different tube types: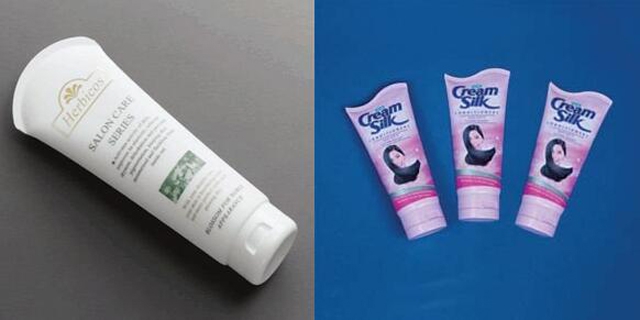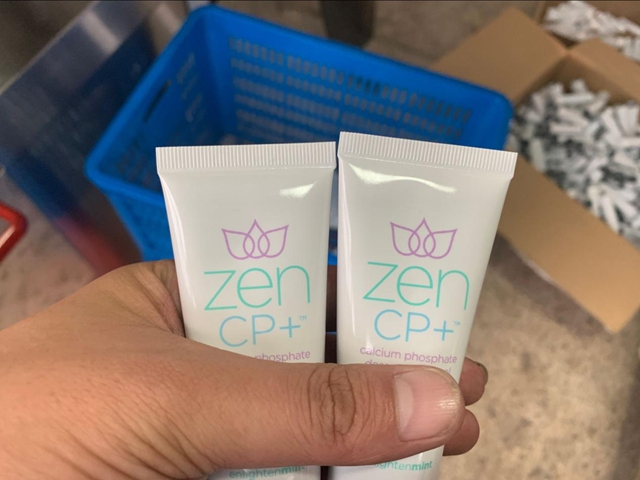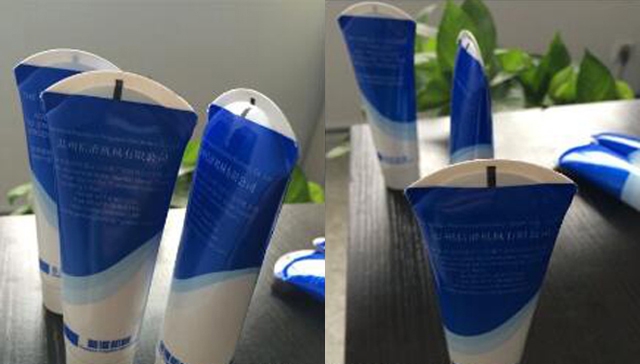 Wooden packaging before shipment: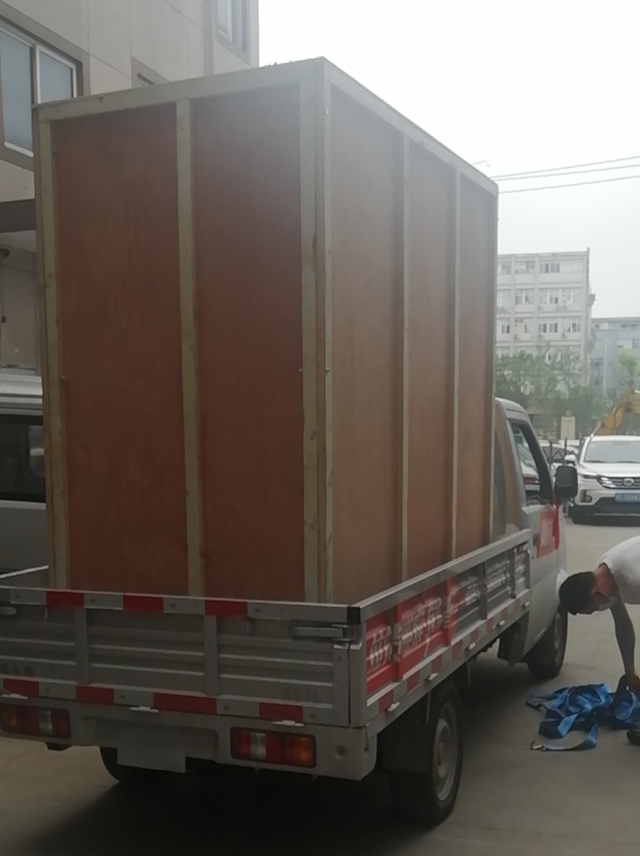 After-sales service on PENGLAI-brand Machines
Guarantee: for all the machines, it claims one year for guarantee. (Excluded from the warranty are problems due to accidents, misuse, misapplication, storage damage,
negligence, or modification to the Equipment or its components.
ALSO, THE EASY BROKEN SPARE PART IS NOT INCLUDED IN THE GUARANTEE)
Installation: after the machine arrives at your factory, if you need it, our technician will go to your place to install and test the machine and also training your worker to operate the machine (The time of train depend on your worker).
The expenses (air ticket, food, hotel, the traveling fee in your country) should be on your account and you need to pay for the technician USD50 per day. also, you can go to our factory to do training.
After-sale service: If you get a problem with the machine, our technician will go to your place to fixed the machine as soon as possible. The cost should be in your account. (as above).
Contact person: Sandy
WhatsApp: +86-181-2082-0071
Tel: +86-755-86718316
Fax: 0086-755—25417648
Email: penglaisales@penglaipacking.com

Skype: penglaichina
Related Product