CONTACT US
OVERSEAS Contact£ºHanan Assayag
US Add£ºOrkan18.LLC.9284 talway cir Boynton
¡¡¡¡¡¡¡¡¡¡beach.fL33472
Tel£º+001-8556752618
Mobile£º(001)5613126473
CHINA Contact£ºJack Du
Cel£º+86-158-1188-2441
Phone: +86-755-25423447
Fax: +86-755-25417648
Email: jackdu999@yahoo.com
L TYPE SEALING MACHINE
L type sealer shrinking machine with UV tunnel automatic pizza tray sealer shrinkage boxes packaging

Model YX-7022 automatic L type film wrapping sealer shrinking machine with UV tunnel.
The customer use for packing the pizza tray, so we use a similar size box testing.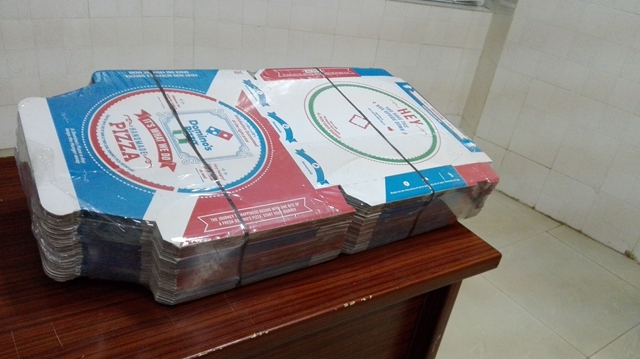 ►Drawings of Machine with UV tunnel
►Wooden package before shipment
Automatic L bar sealer shinking packing machine applications:
The automatic L-type sealing shrinking packaging machine is a full-automatic unmanned packaging machine, which can be used with an automatic packaging assembly line.
It is widely used in mass production industries such as printing, color boxes, greeting cards, photo albums, photo frames, medicine, electronics, daily chemicals, cosmetics, and so on.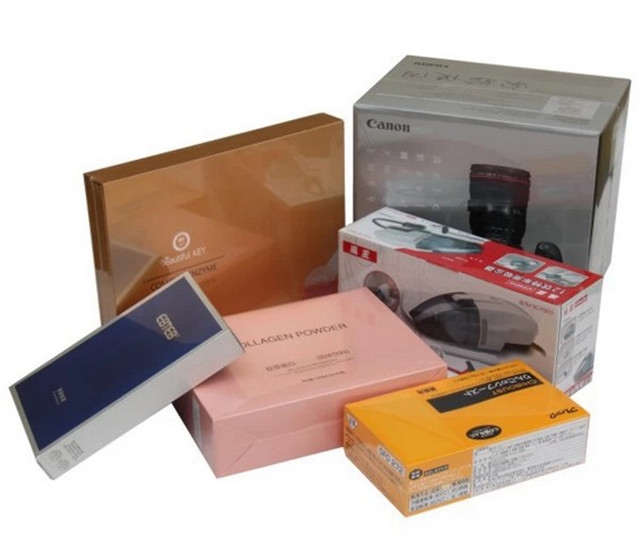 Functions & features of Model YX-7022 L-type sealer shrinking machine
Model YX-7022 automatic L-type sealing machine concentrates bag-molding, sealing, cutting, and object transmission in one operation.
using shrink film as packaging materials.It has advantages of simple operation and high capacity. It is suitable for the need big-scale production.
The thermal shrink machine is specially designed to combine with Model YX-7022 to shrink film after sealing.
After sealing and cutting, products are transmitted into a thermal shrink tunnel for shrinking.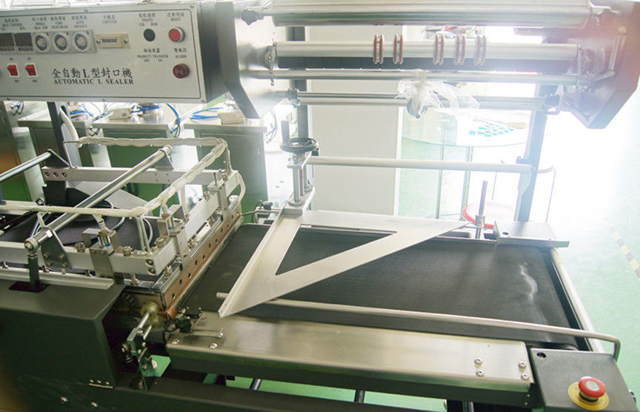 Main features:
High capacity of 25packs/min
A simple adjustment is done when packing size changes, no other assistant device is needed
Packing of the small size of objects is reached by functional choice
Advantage of short sealing time and perfect sealing strength
Adopt an American "Dupont" Teflon coat for sealing cutter that has the function of stick-proof and anti-high temp.
Automatic film feeding and waste film collection
Vertical & horizontal photoelectric sensors are optional for different object
Technical parameters of YX-7022 auto L type sealing shrinking machine
Model YX-7022
Capacity 1200-1600 packs/hour
Power Source 220V/50-60HZ
Total Power 1.35 Kw
Power of Transverse Sealing 550W
Power of Vertical Sealing 500W
Sealing Temp. 170¡æ, according to thickness of film
Sealing Time 0-3 Sec, normally 0.8-1.2 Sec
Thickness of Film 0.03-0.20mm
Speed of Conveyor 21.3m/min(front), 20m/min(rear)
Speed of Film Feeding 17.6m/min
Speed of Film Pulling 19.4m/min
Air Pressure 4 kg/cm2
Conveyor Motor AC 220V/90W
Motor of Film
Feeding AC220V/25W(have brake)
Motor of Waste
Film Pulling AC220V/40W(have brake)
Motor of Waste
Film Turning AC220V/15W
Packing Material POF, OPP, PE
Max. Sealing Size Unlimited length Width 750
Max. Packing Size L500*W350*H110mm
Machine Size L2350*W1250*H1500 mm
Weight 330 Kg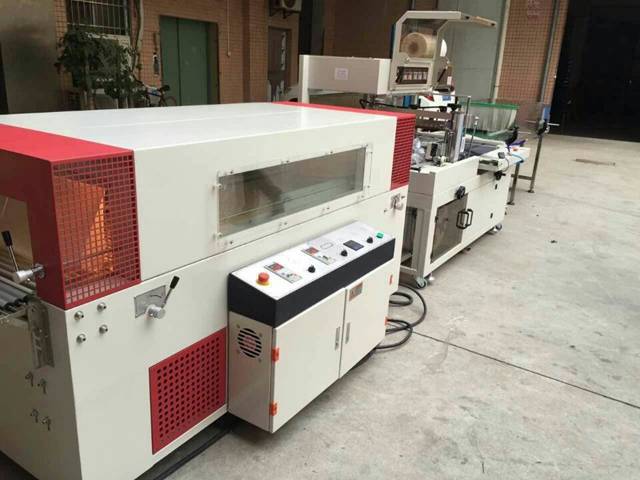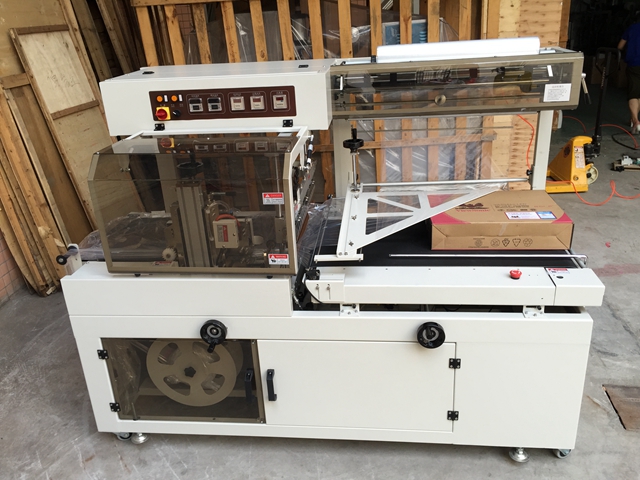 Drawings of pizza Tray L bar sealer shrinkage Machine with UV tunnel
UV tunnel is an optional choice, some food packaging will use UV tunnel.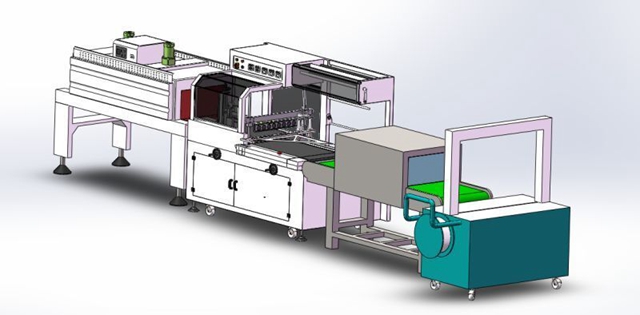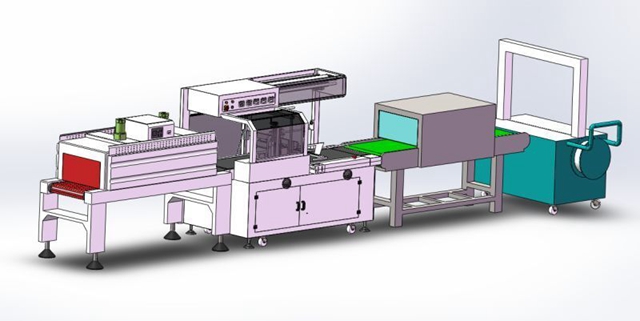 Physical photos of UV tunnel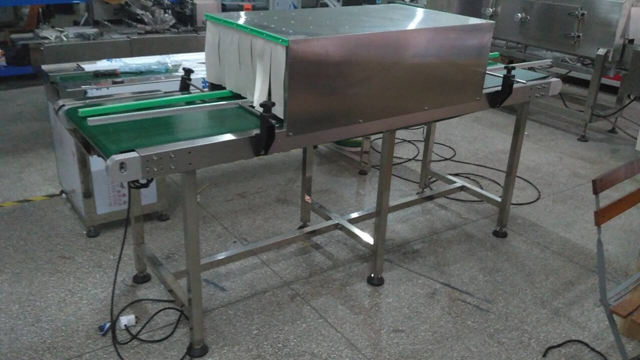 UV tunnel inside details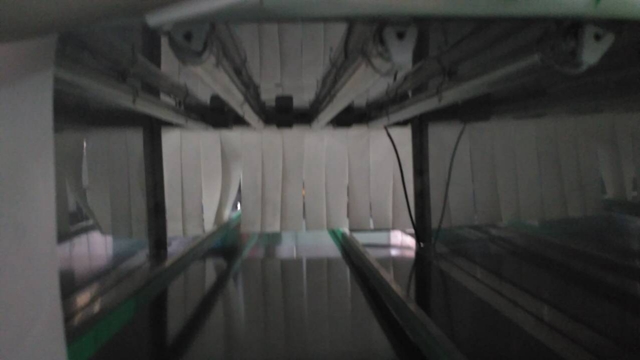 (1)manipulate plate (2) height adjustment the handwheel
( 3) shrinkable film (4) installed shrinkable film device
(5) shrinkable film fixed bar (6) tension membrane the clutch handle
(7) circular shaft (8) shrinkable film openings set square ()
(9) conveyor belt (10) urgent stop switch
(11) cover (12) shrinkable film openings set square (next) (13) width adjustment the handwheel
(14) photo-sensor
(15) adjust foot plate (16) sealing dao ()
(17) traction motor (18) ShouFei switch
(19) connected platform (20) cutter cover shell
(21) budge switch function board
(22) film feeding on the horizontal bar (can fluctuate regulation) Figure 1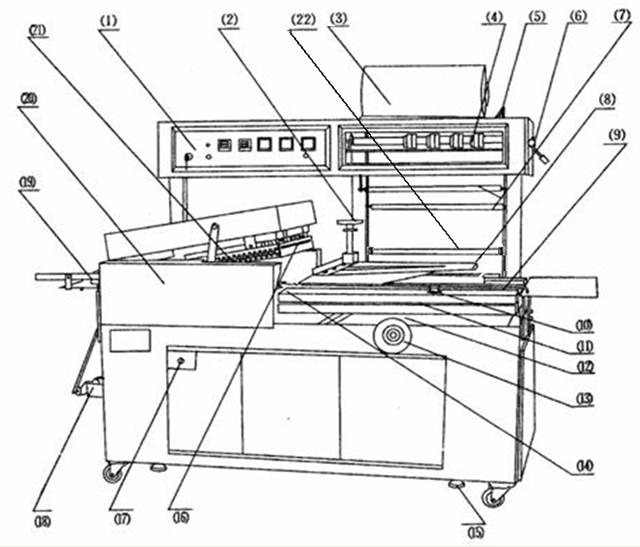 Wooden package before shipment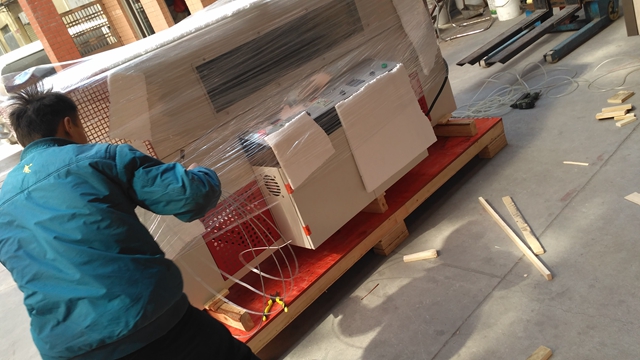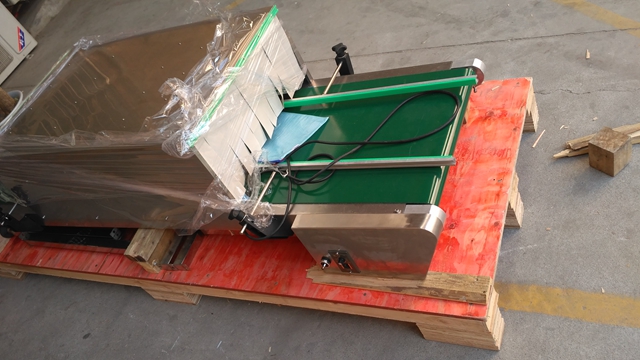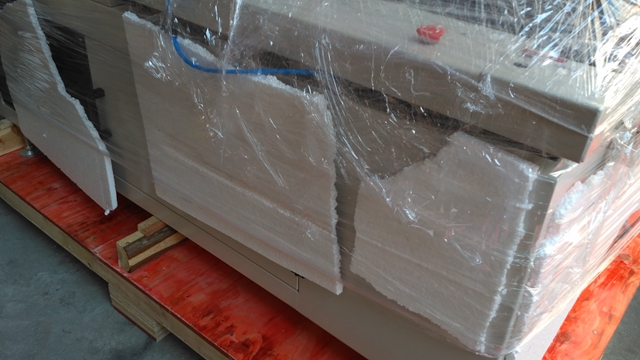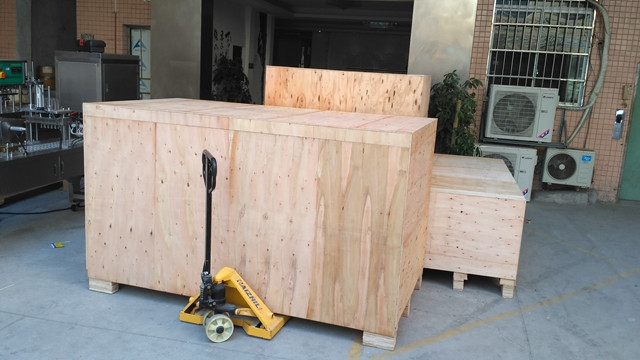 After-sales services on PENGLAI brand machines
Guarantee: for all the machines, it claims one year for guarantee. (Excluded from the warranty are problems due to accidents, misuse, misapplication,
storage damage,
negligence, or modification to the Equipment or its components.
ALSO, THE EASY BROKEN SPARE PART IS NOT INCLUDED IN THE GUARANTEE)
Installation: after the machine arrives at your factory, if you need it, our technician will go to your place to install and test the machine and also training your worker to operate the machine (The time of train depend on your worker).
The expenses (air ticket, food, hotel, the traveling fee in your country) should be on your account and you need to pay for the technician USD50 per day. also, you can go to our factory to do training.
After-sale service: If you get a problem with the machine, our technician will go to your place to fixed the machine as soon as possible. The cost should be in your account. (as above).
Contact person: Sandy
WhatsApp: +86-181-2082-0071
Tel: +86-755-86718316
Fax: 0086-755—25417648
Email: penglaisales@penglaipacking.com
Skype: penglaichina
Related Product