CONTACT US
OVERSEAS Contact£ºHanan Assayag
US Add£ºOrkan18.LLC.9284 talway cir Boynton
¡¡¡¡¡¡¡¡¡¡beach.fL33472
Tel£º+001-8556752618
Mobile£º(001)5613126473
CHINA Contact£ºJack Du
Cel£º+86-158-1188-2441
Phone: +86-755-25423447
Fax: +86-755-25417648
Email: jackdu999@yahoo.com
Metal cans sealing machine
automatic metal cans sealing machine easy open tin can sealer equipment for food snack industry

Model YX-71AA Metal cans sealing machine tin pop aluminum container automatic sealer equipment beverage drinking automatische
Dosenverschlussmaschine designed and manufactured by our engineer team in cosmetic&food&pharma making
and packaging machinery is widely used in the daily chemical industry like model YX-71AA Metal cans sealing machine tin pop
aluminum container automatic sealer equipment beverage drinking automatische Dosenverschlussmaschine and such like.
We as a famous manufacturer moreover can design and produce the packaging machine
according to the special requirements from customers.

Production description on cans sealing machines model YX-71AA
Cans sealing machine without Chamber protective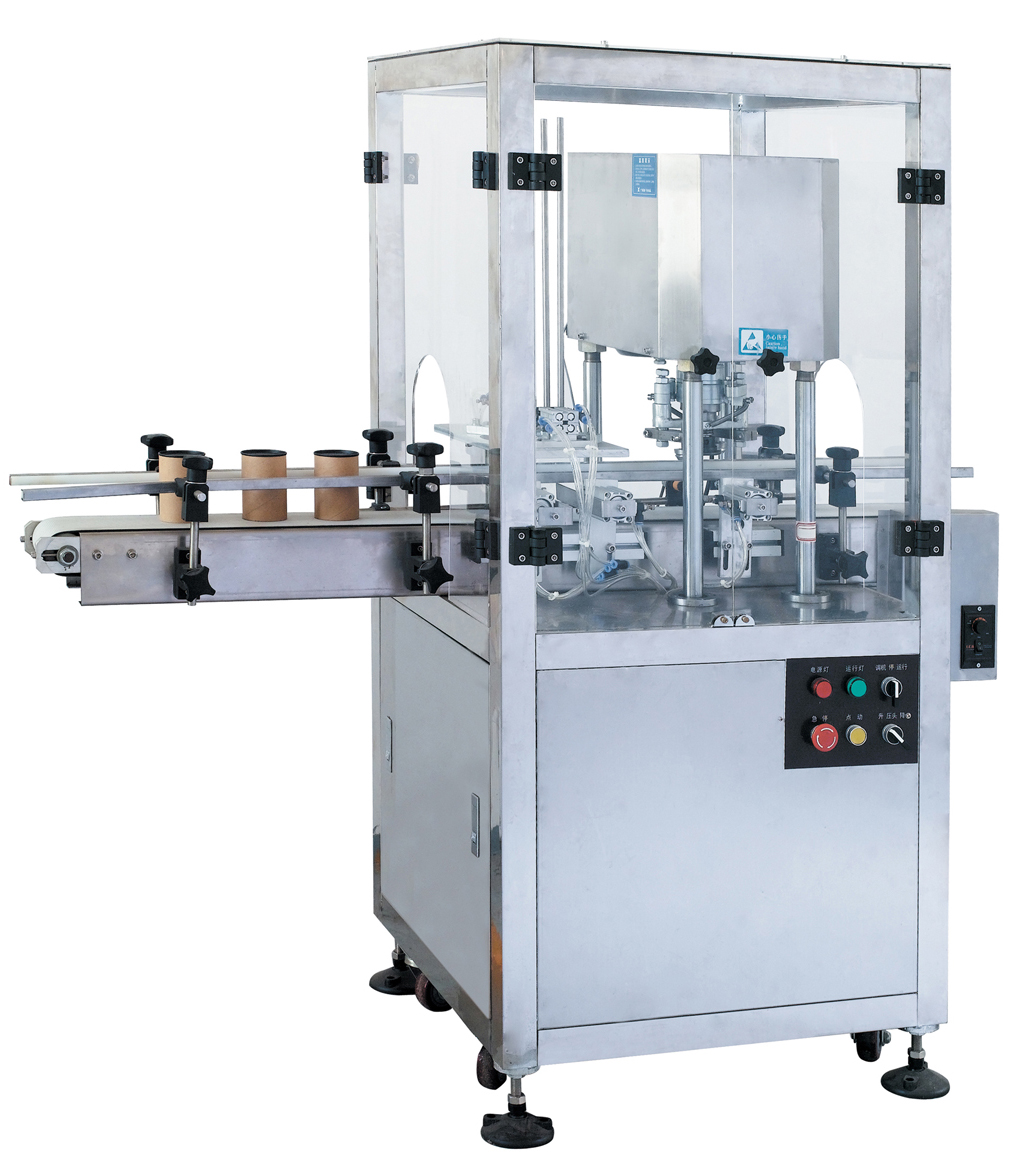 cans sealing machine with protective chamber
1.There is the joint-controlling system: No cans without caps falling .only if the cans enter into
the plates the caps fall from the caps feeding system
2.the Operation panel can be either PLC touch screen or Button controlling system.
it is easy to dissamble and be maintained.
3.the Productivity is high due to the automated line ,which often gets chosen in the cans production line .
4.The sealign wheels are made up of SS304 with the performance of wear-resistance/hardness/stainlessness.
The sealing effect is perfect .
Features of cans sealing machine automatic:

1.unmanned operation for automatic caps falling and sealing. it can save a lot cost in labor force,thus the machine has a large potential in marketting ;
2.There is no rotation of cans during cans sealing process which can protect the cans and products.this is the main feature and advantage
compared with the peer sealing machine;
3.The capacity is up to 50pcs per min ,twice the speed of semi automatic cans sealing machine.
4.The sealing machine can be applicated into the sealing of various round cans like tin cans ,aluminum containers,paper cans.
the operation is easy to do and learn,therefore the machine is the ideal equipments in the filed like food packaging/beverage/pharmacy .
Basic parameter of model YX-71AA Metal cans sealing machine tin pop aluminum container automatic sealer equipment
beverage drinking automatische Dosenverschlussmaschine: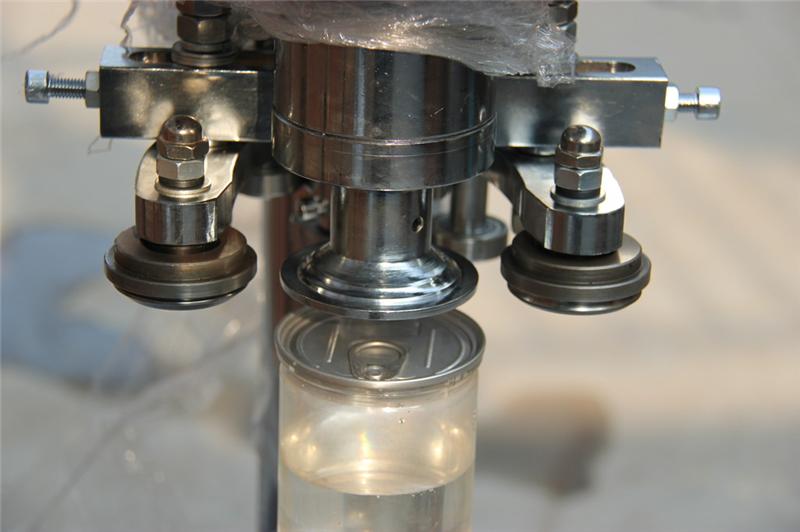 Model YX-71AA
MATERIAL: STAINLESS STEEL
Sealing head:1 pcs speed:30pcs/min
Sealing height:40-200mm Sealing Diameter:30-320mm
Voltage:220V/380V 50/60Hz Power:1.1KW
Weight:around 500KG
Size: 3000(L)*900(W)*1800(H)mm(including 2000mm conveyer belt)
Notice: before placing order please send us your cans pictures and sizes ,the better to get your cans samples in our address by courier .
Final product for cans sealing effect :
Cans labeling samples after sealing labeling

Wooden case packaging before shipping for automatic sealing machine model YX-71AA
After-sales service for automatic cans sealing machine YX series from PENGLAI CORP
Mark
@before delivery,machine be tested and adjusted at our factory
@English operation manual and relative spare parts offer
@English operation interface
@delivery term:30% of the amount in advance,finish machine
within 15 working days,delivery after the balance paid
@after-sale service:3years guarantee period and lifetime maintenance,as to the fee,
damage not caused by personal and within the guarantee period,fix it up for free,otherwise,for charge.

PENGLAI INDUSTRIAL CORPORATION LIMITED
Related Product